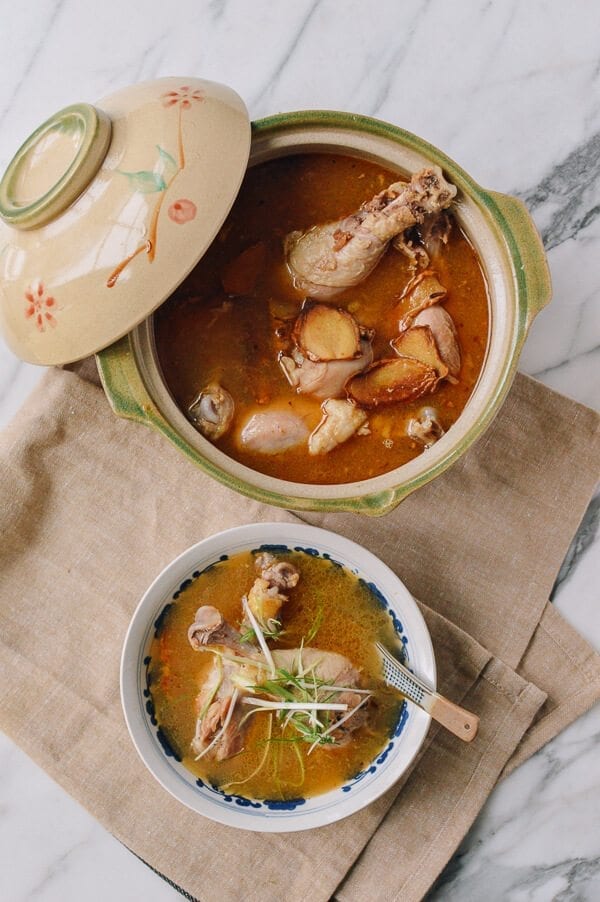 This Taiwanese Sesame Oil Chicken Soup is like a miracle worker. All of the ingredients in this soup have "warming" properties that can supposedly improve blood circulation, warm up those icy hands and toes, and help ward away the chill during the long winter ahead.
INGREDIENTS
3 lbs chicken legs(1.35 kg)
3 tablespoons black sesame oil (45 ml)
3 ounces ginger (85g, with skin on, cut into thick slices; if you don't have a kitchen scale, just look for a piece of ginger that's about 3 inches in length)
1 bottle Taiwanese rice wine (750 ml, aka Michiu)
20 grams rock sugar (or 5 teaspoons granulated sugar)
4 cups water
Salt (to taste)
2 scallions (julienned)
INSTRUCTIONS
Rinse your chicken and pat dry with a paper towel.
Heat your wok or thick-bottomed pot over high heat until it starts to smoke slightly. Turn down the heat to medium, and wait a couple of seconds. Then add the black sesame oil, along with the sliced ginger. Cook for 2 minutes.
Turn up the heat to high, and sear the chicken legs (in batches if needed) until browned on all sides. Once the chicken legs are nicely browned, turn the heat back down to medium and add in rice wine, rock sugar, and water.
Cover and simmer over medium heat for 30 mins. The soup should be bubbling, but not boiling. The idea here is to cook the chicken and intensify the soup's flavor without cooking off the liquid.
The soup is ready once the chicken legs are tender. Season with salt to taste and garnish with scallions when serving.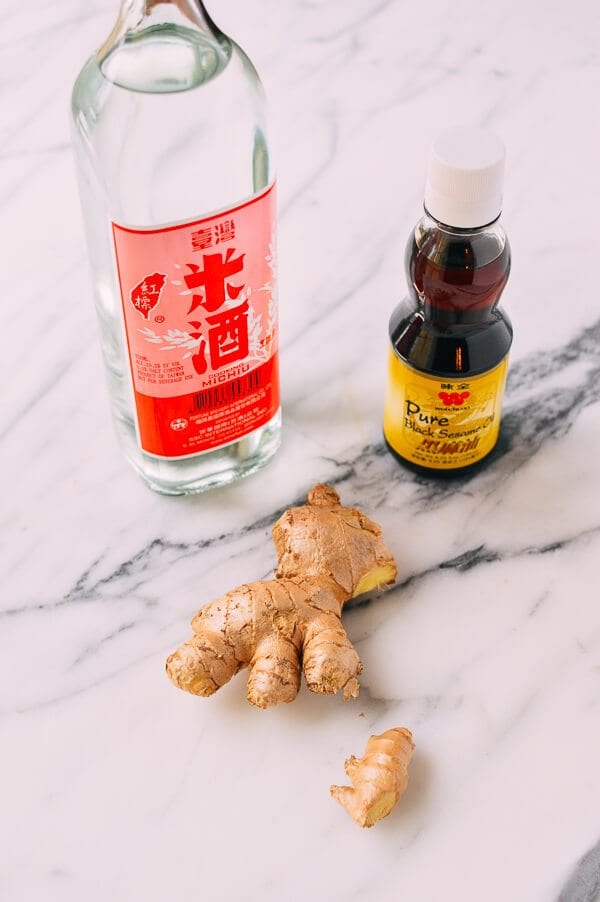 Receipt #2
https://kknews.cc/food/ze83y9p.html
Mild and faintly sweet, Chinese rice wine is the standard cooking liquid and sauce for this staple Taiwanese dish.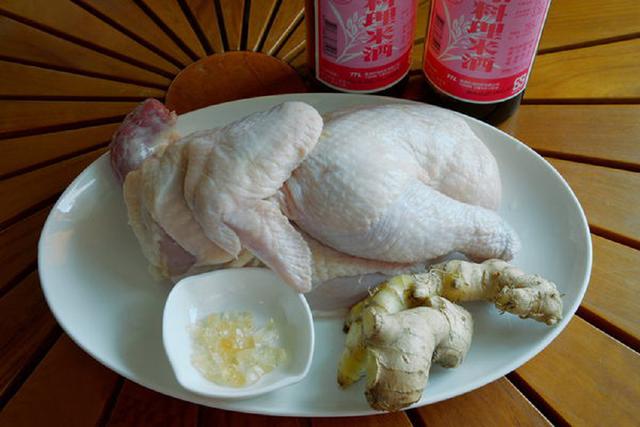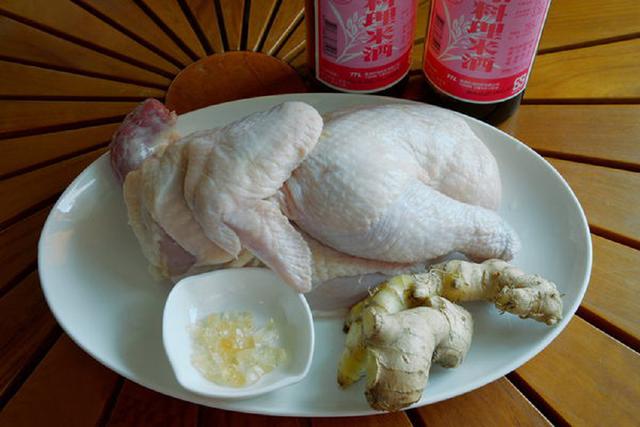 INGREDIENTS
Bone Chicken
Taiwanese Rice Wine
Black sesame Oil
Ginger
Rock Sugar