This set is based on the childhood Taipei condo house where I grew up in before coming to the United States. It features two of my favorite food as a child, the Yong He Soy Milk King (永和豆漿大王) and the Taiwanese black sugar shaved ice. The floor above on the left is our house and the one next door (to the right) is my aunt's house. It also features my mom, who seems to be able to grow anything, on the rooftop garden. My dad, who is pretty handy, is on the roof fixing the mini satellite dish. My aunt (Chef Ahnan) is in the kitchen cooking up a banquet feast and my uncle is meditating in the room above. Also, my cousin (which I call sister) is riding a bike on her way to work in the clinic.
這套是基於我來美國之前長大的童年台北公寓。它有兩種我小時候最喜歡的食物,永和豆漿大王和台灣黑糖刨冰。左邊樓上是我們家,隔壁(右邊)是我姑姑家。它還以我的媽媽為特色,她似乎可以在屋頂花園種植任何東西。我的爸爸非常得心應手,正在屋頂上修理迷你衛星天線。我的阿姨(主廚 Ahnan)在廚房裡準備宴會,我的叔叔在上面的房間裡冥想。另外,我的表妹(我稱她為姐姐)正在騎自行車去診所上班。
The Building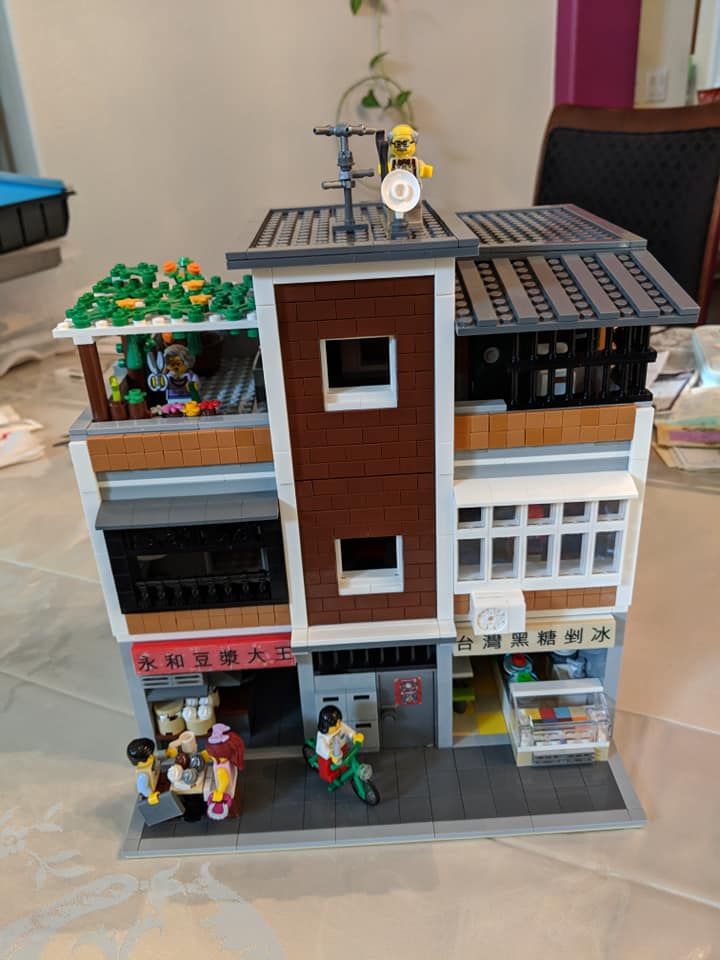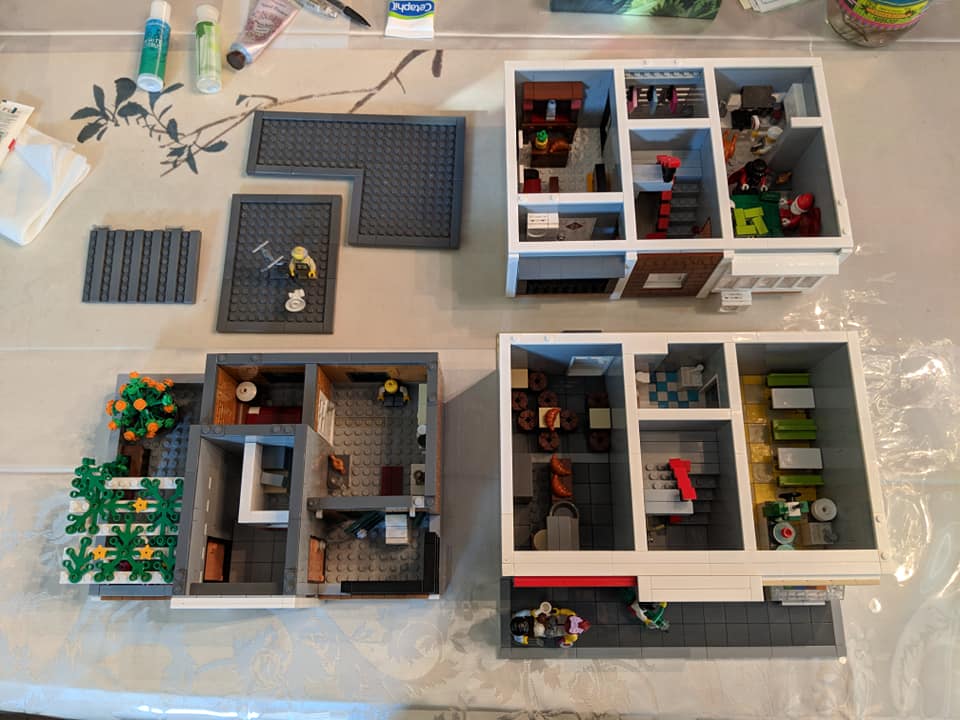 First Floor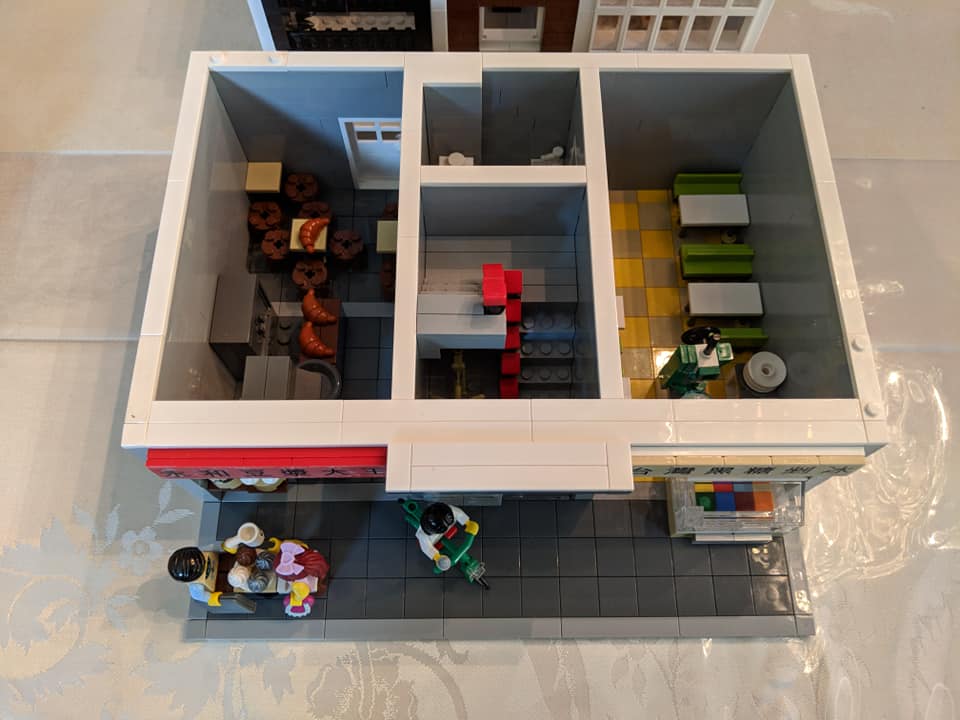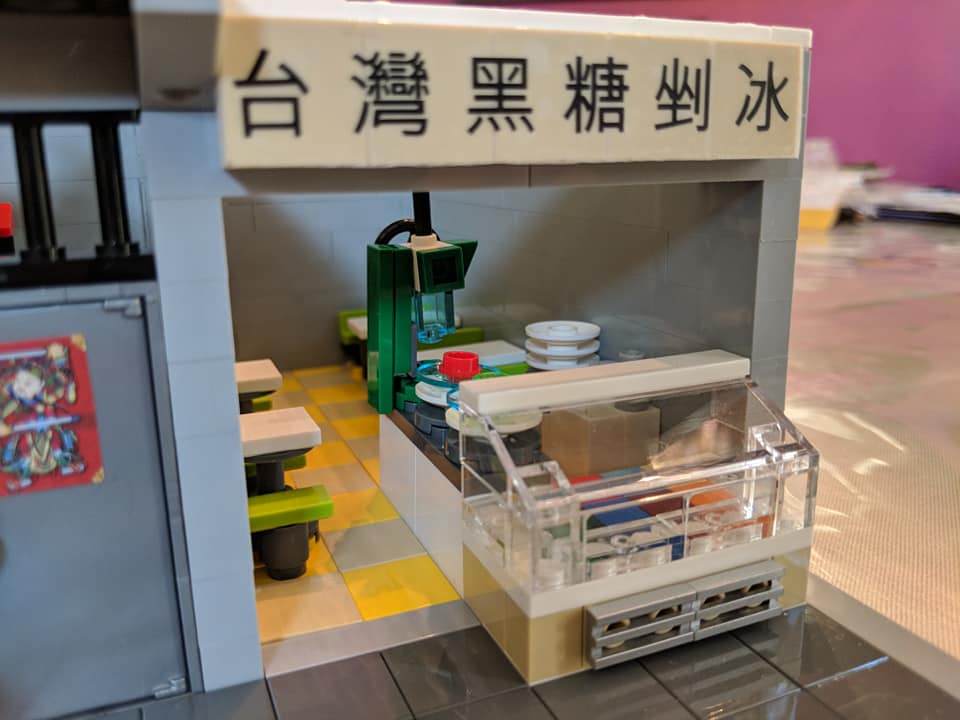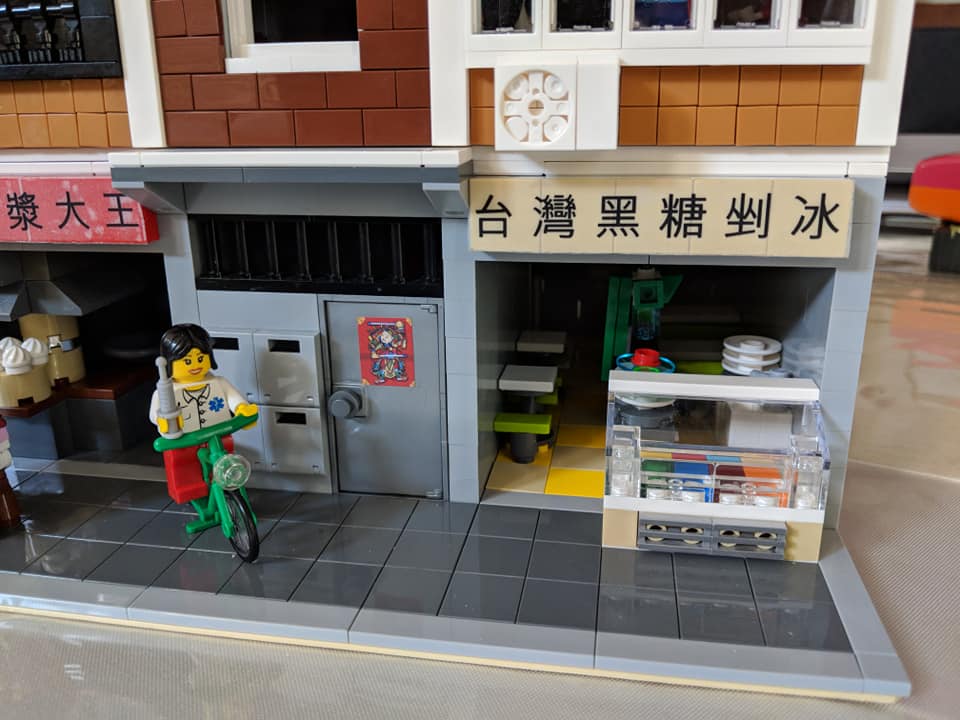 Second Floor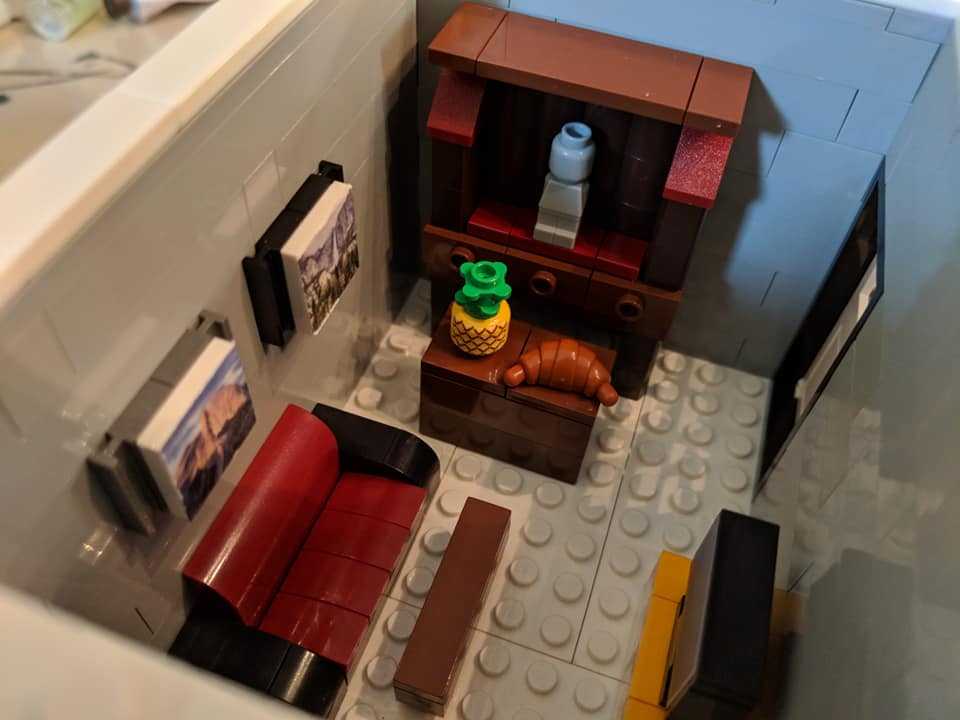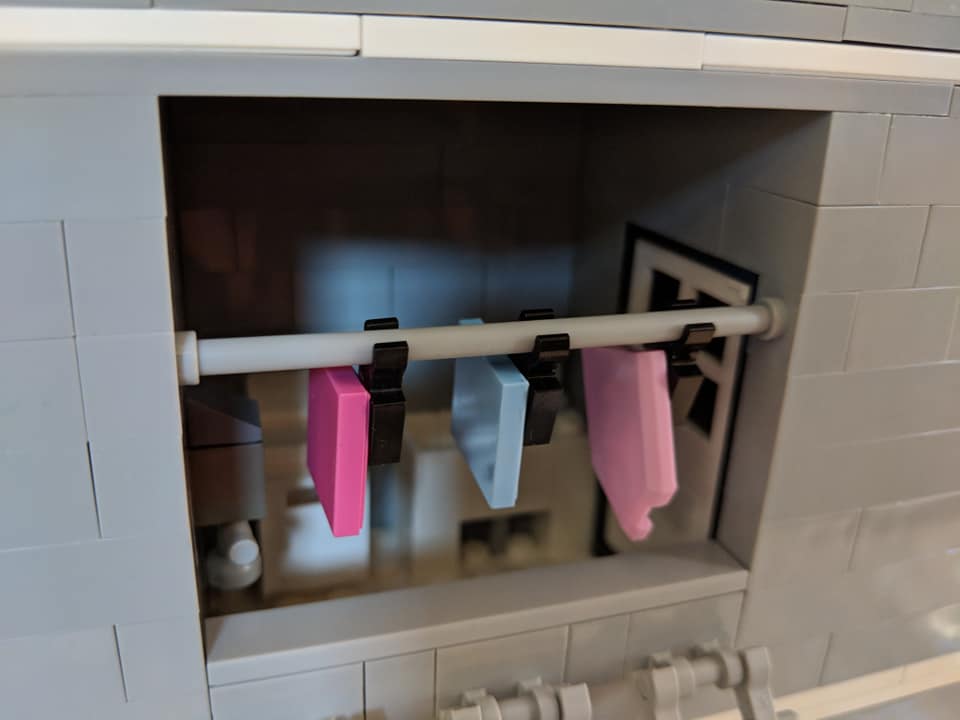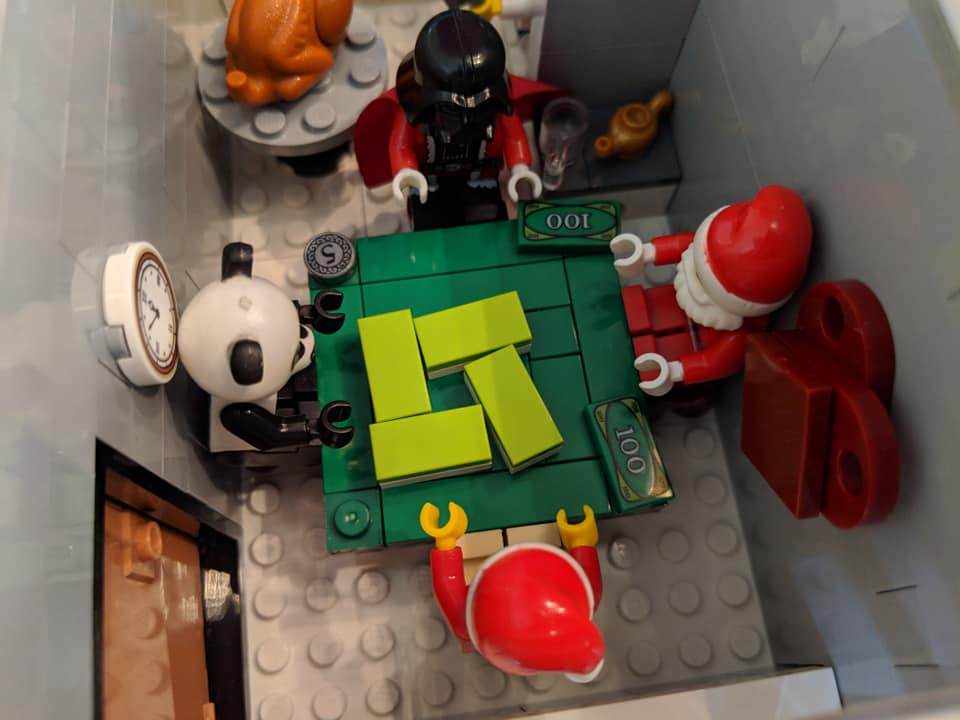 Third Floor Roof Top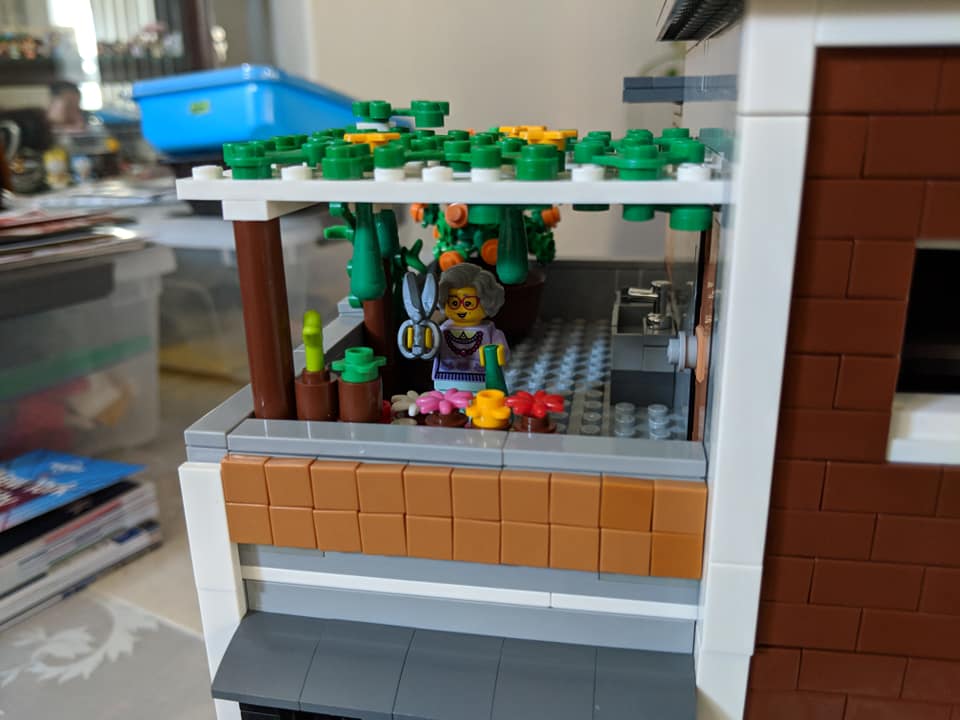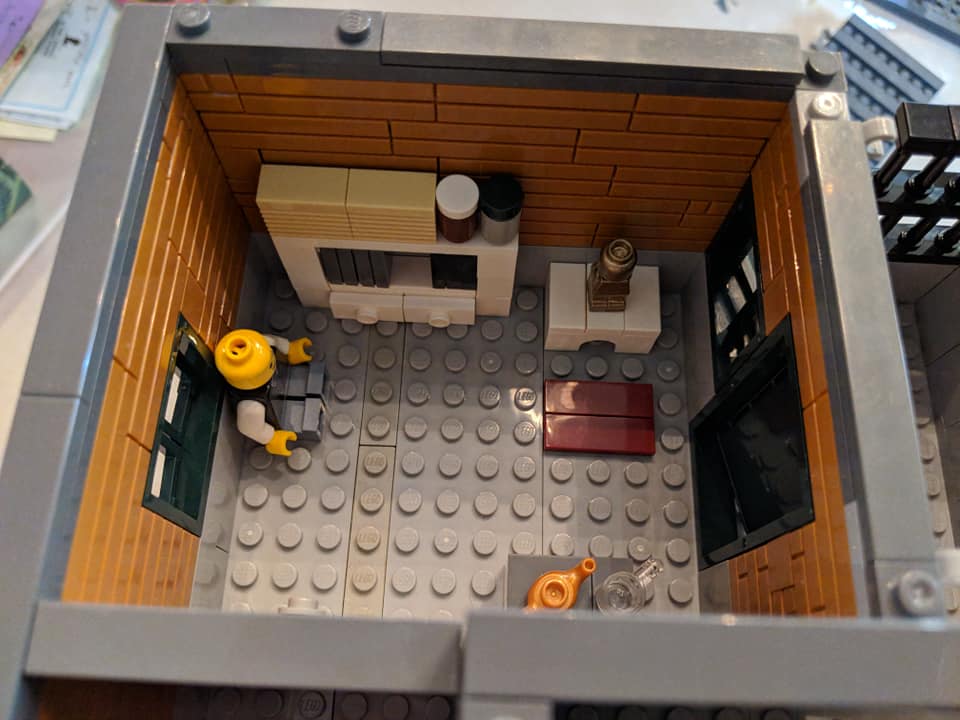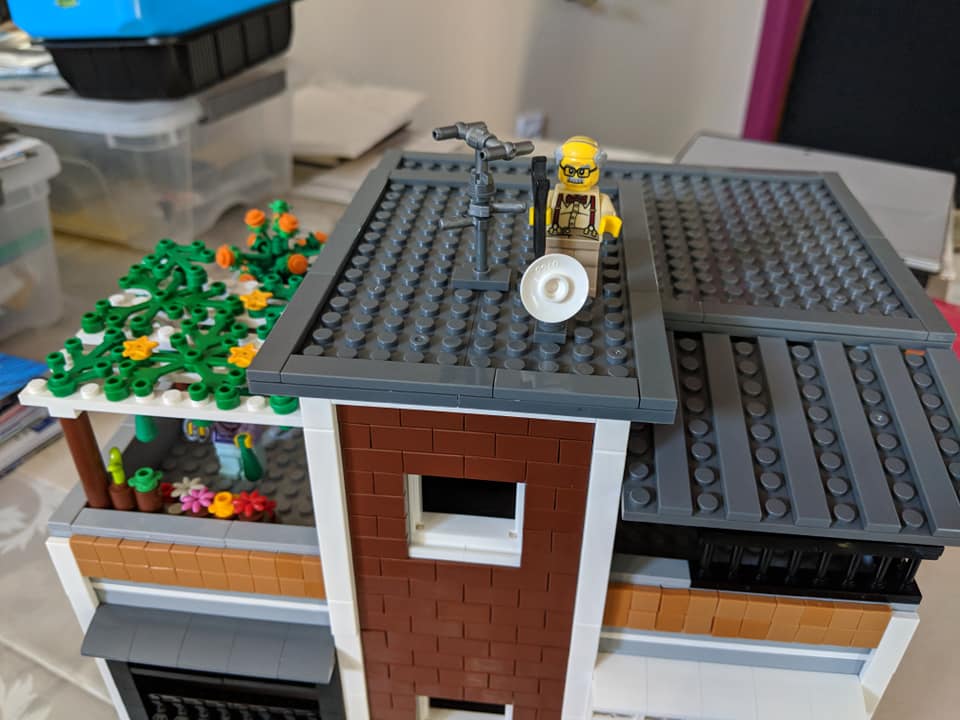 The Construction
The building of the Taipei House set. The construction took several months, mainly waiting on parts.