The construction of the Hsi Fang Temple Lego set begin in 2017 and took 3-4 month to construct, most of the time waiting for parts to arrive.
The Hsi Fang Temple Lego set was the first Lego MOC set that I created. Since this was my first set, I wanted to start of with an easy build and Hsi Fang Temple was the perfect "guinea pig" because the exterior of the building is fairly square. The interior of the set was more complicated to build and took majority of the construction time. I wanted to mimics after the real temple. The set must have the second floor main prayer hall and the first floor kitchen and dinning area. For the exterior, I added the distinctive golden buddha icon and the driveway fence.
Hsi Fang Temple Lego Set as of 05/02/2017
Building of the Buddha statues. Since Lego does not have a lot of golden pieces, most of the buddha statue parts has to be custom made and painted. Normally I would not paint the pieces, but this was the exception. The buddha minifigures also has to be customized. Lego does not have golden minifigures, however they do have golden minifigure key chains. The buddha minfigures was actually created from dis-assembling Lego keychains. Other hair and accessories has to be custom made and painted.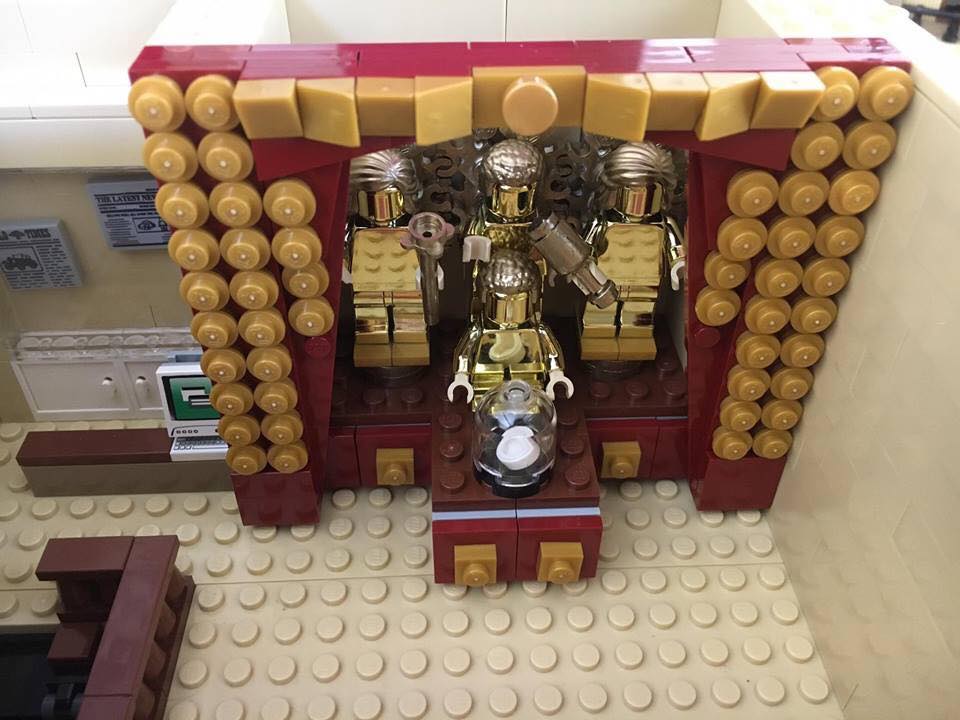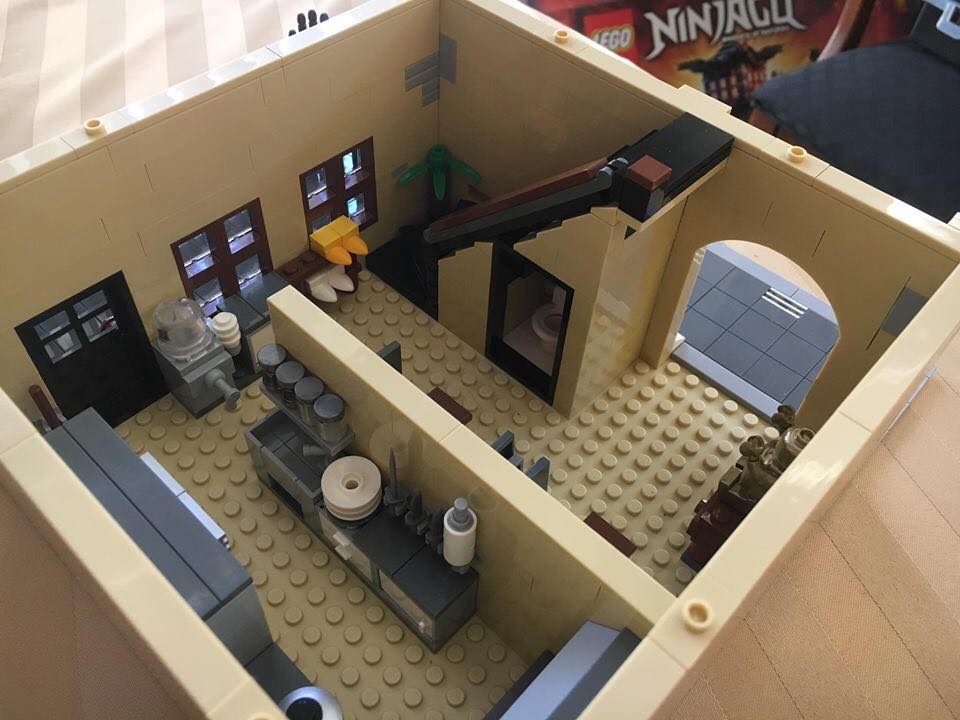 Hsi Fang Temple Lego Set as of 04/03/2017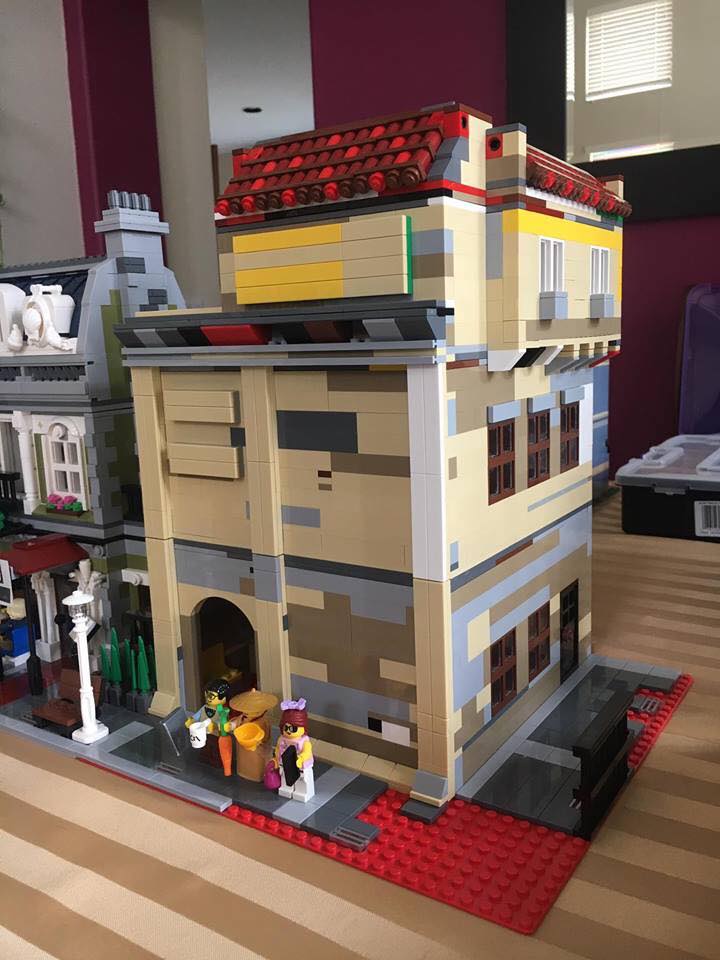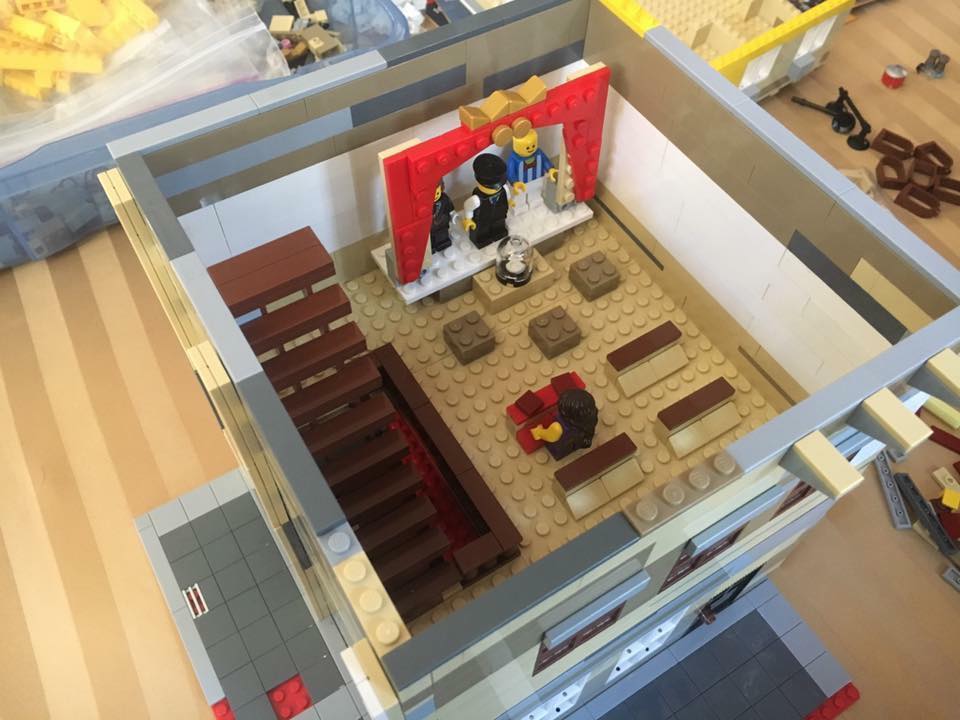 Other Previous Versions